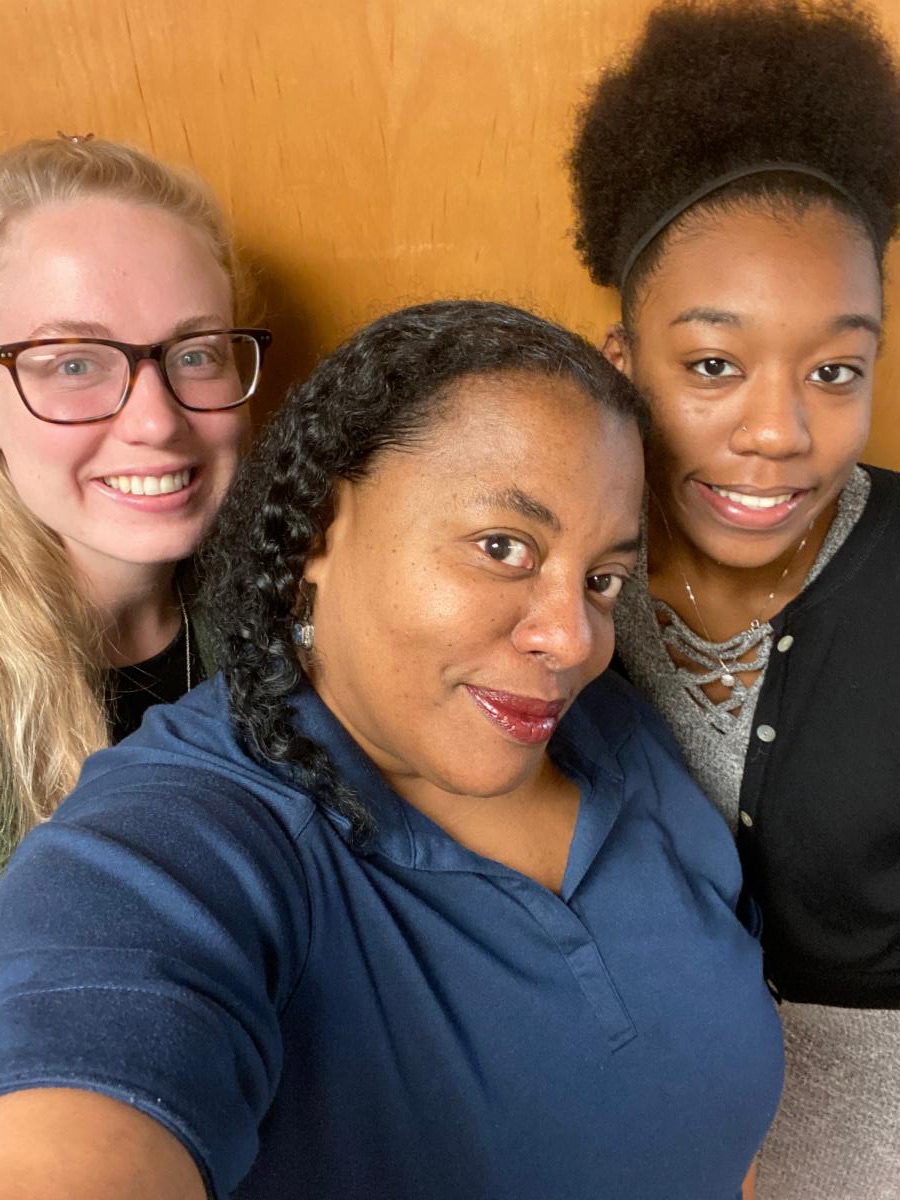 WE ARE WORKING DILIGENTLY TO FILE TAX RETURNS IN A TIMELY!

We understand you and yours are dealing with this pandemic. History has proven that we shall overcome. We must keep the normalcy of our daily routine to overcome the fear of the unknown.
Please excuse the multiple emails. However, we want to keep you inform as we receive IRS updates.
As stated, you can submit your tax documents via the Secured Portalor drop off via the Door Slot.
We asked if you are not feeling well or have come in contact with anyone ill, please avoid coming into the office.
Friday, (March 20th) I have allowed the staff to be off. I will be working from my home office reviewing tax returns that we have completed, thus far. I will be working during the weekend and will respond to emails accordingly.
"The brave man is not he who does not feel afraid, but he who conquers that fear."–Nelson Mandela
WE ARE WORKING THROUGH THIS TOGETHER
Payment Deadline Extended to July 15, 2020
The Treasury Department and the Internal Revenue Service are providing special payment relief to individuals and businesses in response to the COVID-19 Outbreak. The filing deadline for tax returns remains April 15, 2020. The IRS urges taxpayers who are owed a refund to file as quickly as possible. For those who can't file by the April 15, 2020 deadline, the IRS reminds individual taxpayers that everyone is eligible to request a six-month extension to file their return.

This payment relief includes:
Individuals: Income tax payment deadlines for individual returns, with a due date of April 15, 2020, are being automatically extended until July 15, 2020, for up to $1 million of their 2019 tax due. This payment relief applies to all individual returns, including self-employed individuals, and all entities other than C-Corporations, such as trusts or estates. IRS will automatically provide this relief to taxpayers. Taxpayers do not need to file any additional forms or call the IRS to qualify for this relief.
Corporations: For C Corporations, income tax payment deadlines are being automatically extended until July 15, 2020, for up to $10 million of their 2019 tax due.This relief also includes estimated tax payments for tax year 2020 that are due on April 15, 2020.

Penalties and interest will begin to accrue on any remaining unpaid balances as of July 16, 2020. If you file your tax return or request an extension of time to file by April 15, 2020, you will automatically avoid interest and penalties on the taxes paid by July 15.
The IRS reminds individual taxpayers the easiest and fastest way to request a filing extension is to electronically file Form 4868 through their tax professional (Diverse Community Partners, Inc). Businesses must file Form 7004.

This relief only applies to federal income tax (including tax on self-employment income) payments otherwise due April 15, 2020, not state tax payments or deposits or payments of any other type of federal tax.
Taxpayers also will need to file income tax returns in 42 states plus the District of Columbia. State filing and payment deadlines vary and are not always the same as the federal filing deadline. The IRS urges taxpayers to check with their state tax agencies for those details.
More information is available at https://www.taxadmin.org/state-tax-agencies.
Where Can You Get Support?If you are having challenges coping with your emotions stemming from the pandemic, seek help. We have great clients (Therapists) who are here to support you!
Below is a listing of providers, which are offering various session options, including virtually. You would need to ask the details regarding insurance and self pay options.
Of course, as your Accountant, we are here for you!!
| | | |
| --- | --- | --- |
| Second Chance Counseling PLLC2935 Breezewood Ave Suite 103Fayetteville, North Carolina 28304(910) 491-1758 | Cano Family Services, PLLC1909 J.N. Pease Place, Suite 101 Charlotte, North Carolina, United States (980) 313-3020 | Moss Counseling PLLC4917 Albemarle Road, Suite 106Charlotte, North Carolina 28205(704) 567-7733 |
| | | |
| --- | --- | --- |
| Greater Vision Counseling & Consulting Agency PLLC402 Harris AvenueRaeford, North Carolina 28376(910) 336-3554 | Life Balance Therapy, Inc.7823 N. Dale Marby Hwy Ste 106Tampa, Florida 33614(407) 334-3703 | Suicide HotlineThe Lifeline provides 24/7, free and confidential support for people in distress, prevention and crisis resources for you or your loved ones, and best practices for professionals. |